About Us
The Latin verb "ēmendō" means to improve, correct, revise, or remedy.
That's where we got our name, and that's what we aim to do.
Emendas isn't about overhauling businesses completely or imposing the same systems and processes across the board. We offer smart, simple, and tailored solutions that will see each client make progress towards their unique goals.
Compliance and governance can be overwhelming. We get it, and we can help. Improving your foundational business structures and systems shouldn't be something to fear. It should be viewed for what it is: the opportunity to strengthen your business and set it up for success and growth. We firmly believe that compliance, engagement, and culture equals profit. Attention to the small details pays off in the big picture.
We don't want to give you a script to follow or force your processes to conform to a checklist. We want to empower SMEs across New Zealand to take control of their own governance and find out how healthy and effective business structures can create the success they are looking for. If you become reliant on Emendas to operate effectively, we haven't done what we set out to do.
MEET THE TEAM
The Emendas leadership team is made up of Emma Jeffery and Ben Morunga-Toi, a dynamic duo who have been labelled the "facts department" and "feelings department" respectively. The mixture of strengths and specialties means that Emendas can offer both depth and breadth of insight and assistance to businesses throughout Aotearoa.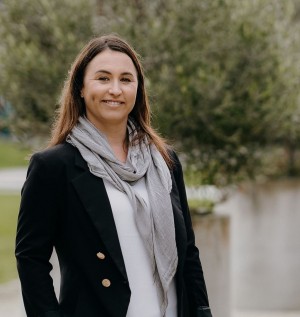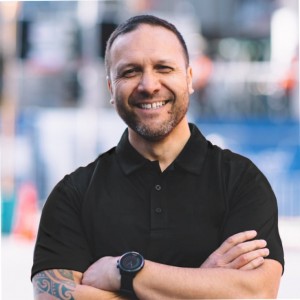 Meet Emma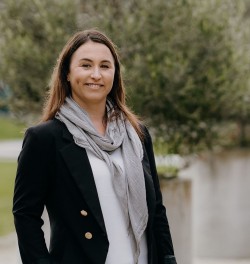 Emma Jeffery is the co-owner and founder of Emendas. She has witnessed firsthand the roadblocks that businesses face in regards to employee relations, human resource management, safety at work, quality assurance, and other governance concerns. With a wealth of experience working operationally in high-risk industries, she knows what works and what doesn't. And her philosophy is one that is at the core of what we do at Emendas: great business happens from the inside out.
Amongst Emma's qualifications are a Bachelor in Applied Science, Graduate Diploma in Occupational Health & Safety (Distinction) and an ISO Lead Auditor certification (ISO9001 Quality, 45001 Safety, 14001 Environmental, 45001 Safety).
She is a licensed Private Investigator, a chartered member of HRNZ, an NZISM Professional member and is CMC Global trained in ISO20700 (Management Consulting).
In the business and industry community, Emma sits as a council member for IMCNZ, a mentor with Business Mentors New Zealand, and is part of the branch committee of HRNZ South Auckland.
This list demonstrates her love for ongoing learning. With a broad base of knowledge and qualifications, Emma is able to put together bespoke solutions that draw on many different functional viewpoints and legislative perspectives. She does the heavy education lifting so her clients don't have to.
Coaching and developing other people is a passion for Emma, and you'll often catch her leading workshops and engaging with business leaders to guide them towards better processes. She's been referred to as the "facts department" to Ben's "feelings department"—but with a friendly and empathetic approach. Like Marie Kondo with homes, Emma helps businesses to sift through what's bringing them success and what's not. Because she loves celebrating others' wins, building up businesses is a mutually beneficial situation.
It's no surprise that Emma's behavioural profile is classified as a Strategist. The words used to describe this type of person are independent, organised, results-oriented, and decisive. She's all about no-nonsense methods that get results.
"We recently worked with Emma to complete profiles on all of our team, and found the process very simple and straightforward. The profiles that we received were really in depth, and provided us with excellent insights and some great strategic direction in terms of alignment of core skills vs company positions, and how to get the best from our teams. We would not hesitate to recommend Emma and the Emendas team." – Katie, Giftbox Boutique
Meet Ben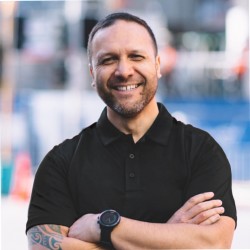 Ben Morunga-Toi, co-owner at Emendas, has more than 25 years of experience across the manufacturing, trades, civil construction, transport, and wholesale trade sectors. This has given him both breadth and depth of knowledge on best practice risk management and the application of controls in specific contexts. His expertise in technical support for risk management controls means that he is often on site and doing the practical mahi to get companies and their teams from "theoretical best practice" to "actual habits and practices". He generates buy-in and ensures implementation which is crucial for our clients seeking pre-qualification or accreditation.
Ben actively works in the area of psychosocial health, suicide prevention and workplace wellbeing. In his work he likes to interweave the principles of kaupapa Māori—and he also draws heavily on his background in sports which has proved to be an asset even in a corporate environment. His background equips him to provide advice and guidance that is relevant and targeted in a diverse Kiwi context, helping our NZ businesses to thrive and succeed.
Ben is our resident workplace wellness guru. For this, he draws on his experiences as an ex-premier rugby union player, ex-premier league player, and ex-competitive boxer. He is a certified Thump Boxing trainer and can provide community and corporate boxing classes which are a fantastic team-building and wellness tool for our client organisations. With his training in mental health and sports background, Ben can approach psychosocial health risks and their controls in a fun, lighthearted way that will draw in even the most disinterested of employees.
Behavioural assessments classify him as an Operator: co-operative, pragmatic, stable, and thorough. With his focus on team building and site-based delivery, Ben can be encountered anywhere from running a boxing session to attending site safety or toolbox meetings for our trades, construction, or manufacturing clients. Say "hi"—he's friendly.
"What an awesome experience for our team. Ben spoke about bi-culturalism, mental health, and identity. He was engaging, keen to know what we needed, and was so easy-going! Months after our kōrero, Ben still gets mentioned for his attitude and encouragement. We can all learn more about our identity and be curious about the identity of others – no matter what our skill level. Ben's expertise and unique mix of skills make him a practical and compelling consultant for just about any organisation. Tēnā koe, Ben!" – Thomas, Write